Event Rules
1. Complete task to win corresponding rewards and extra draw chances.
2. Buy Task Tokens to complete corresponding tasks and the tokens can be bought once each day.
3. Complete all tasks to win ultimate reward.
4. All data will reset in the next day.
5. Make sure to scroll down, there are more activities.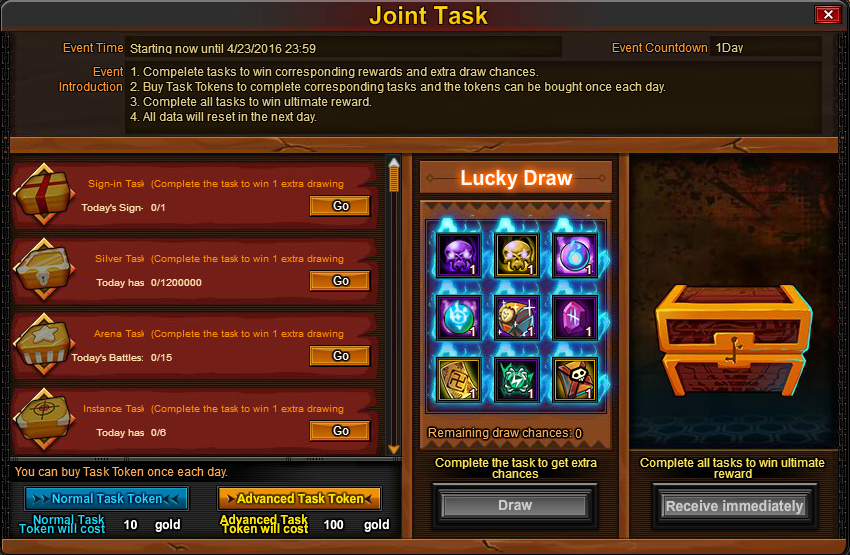 Requirements
Full list of requirements.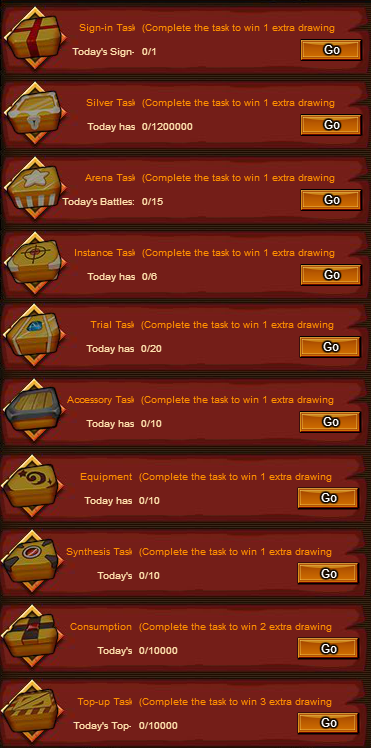 List of Items
| Day | Item | Consumption | Top Up |
| --- | --- | --- | --- |
| Day 1 | Tier 11 Hogu Chest | 4,000 | 5,000 |
| Day 2 | Ichibe Hyosube | 15,000 | 15,000 |
| Day 3 | Kirio Hikifune | 15,000 | 15,000 |
| Day 4 | Ryuken Ishida | 10,000 | 12,000 |
| Day 5 | Berserk Renji | 10,000 | 12,000 |