Hogu Breakthrough
runs for 5 days period and is a
Hogu
oriented event. This event gives you the opportunity of upgrading the quality and level of your existing Hogu. You can only use Gold in this event.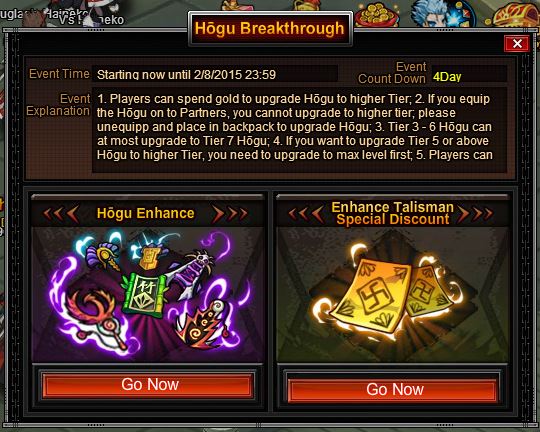 Hogu Enhance
Upgrade a Hogu to a higher quality tier using gold only.
Hogu needs to be unequipped first before upgrading.
Only Hogu with quality 3 and above can upgraded in this event.
The maximum Hogu quality tier to which you can upgrade is 12.
If you want to upgrade the quality of Hogu with quality 5 and above, the Hogu has be to at the maximum Hogu Level.
To upgrade Hogu Level, access your Hogu window.
Enhance Talisman Special Discount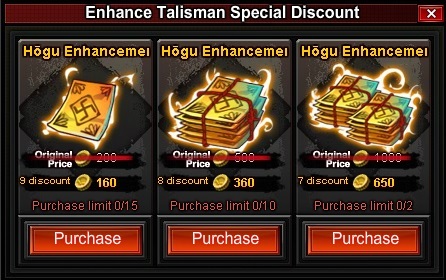 You can use Gold to purchase Hogu Enhance Talisman.
3 packs are available for purchase:

1 Hogu Enhance Talisman for 160 gold. Limited to 15 per player.
5 Hogu Enhance Talisman for 360 gold. Limited to 10 per player.
10 Hogu Enhance Talisman for 650 gold. Limited to 2 per player.