Accelerate Modify
 lasts from 14 days to 20 days time period. This event will help you to accelerate and speed up the partner modification process in 
Modify Partner
. 
Event Details
3 partners will be selected and listed for this event. 
You may or may not have recruited the partners in the selection.
You will get double the fragments amount when doing Cultivating Dojo for the listed partners.
The Reset price for Cultivating Dojo will also receive a 20% discount.
Fragment Shop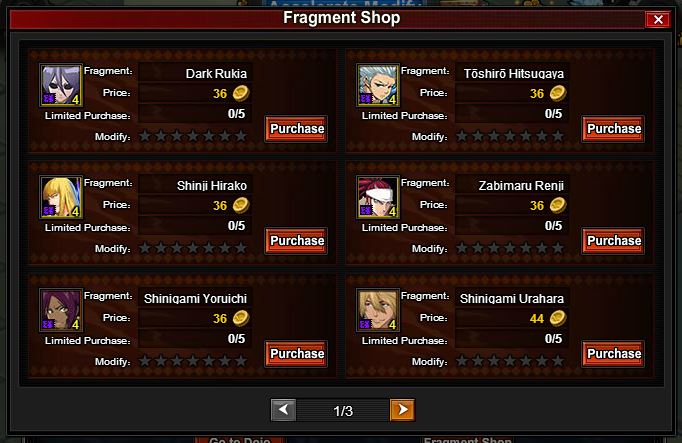 You can also buy Partner Fragments using gold from the Fragment Shop.
Only Partner Fragments for Special Event Partners will be sold here.
Each player is only allowed to buy 5 fragments per partner, for the whole event.
You can only use Gold. Coupons are not allowed.